Timeless Treasures – Family Portraiture
Today, our lives are busier and family gatherings require a lot more effort to put together than they used to. That is why family portraiture is much more than just a photo; it's a one-of-a-kind event, a special occasion shared with loved ones.
What better way to celebrate, commemorate, and record your family history than with a portrait that can pass your family heritage down from generation to generation? Every family portrait tells a unique story. My goal is to make sure that you and your family have a relaxed and enjoyable experience. I combine proven lighting techniques, the latest imaging technology, and award-winning skill to capture true expressions and natural posing.
I will meet with you in your home and together we will design your portrait session so that it will portray your family's authentic style and character. We will discuss locations, clothing, and all the details to insure you're informed and prepared.
In the end, you will receive a unique, personal creation of family history that is both a moment in time and a work of art.
Learn more about my approach, what to expect from your family portrait session, and prices by calling me at 650-575-5959 to set up your free consultation. I look forward to hearing from you.
Please ask about our:
•    Holiday cards
•    Fine art portrait products
•    Gift certificate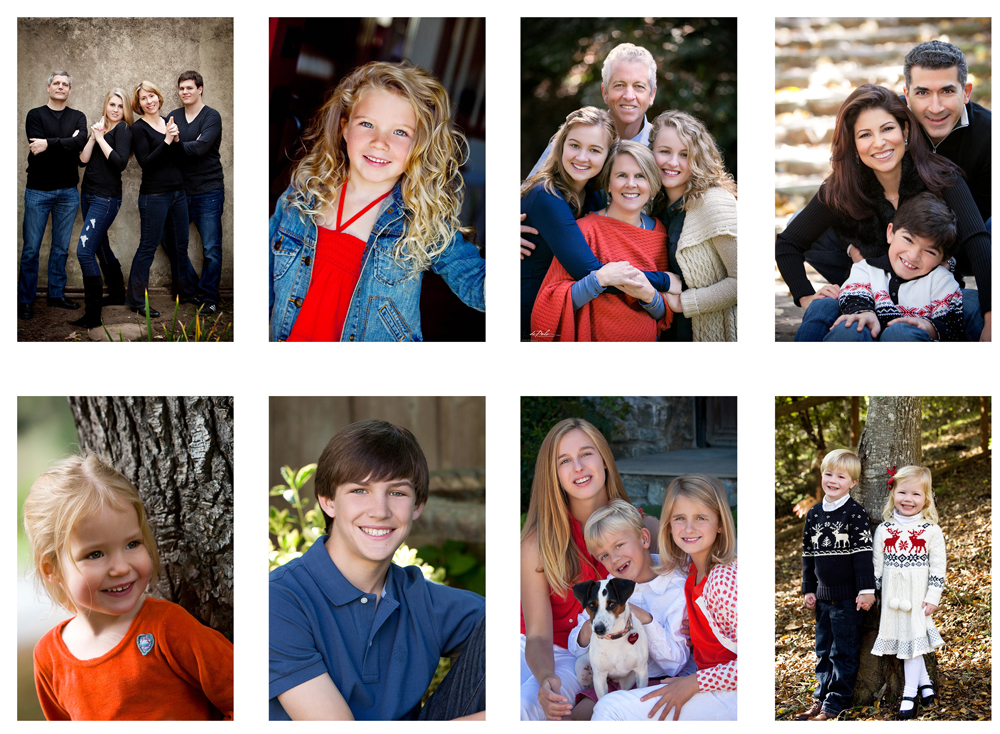 Family Portrait Photo Gallery